Sunday, Sept. 12 from 5 - 7 p.m.
Sunday, Sept. 26 from 5 - 7 p.m.
The SCHF offers ballroom dance classes twice monthly. James Frechette, owner of the Applause Dance Factory in Ridgeland, MS, will teach classes in ballroom, latin, country/western, and swing dance. September will focus on the nightclub two-step.
Individuals and couples are welcome. The fee is $20 per person for each 2 hour session. Reservations are required. For more information or to make reservations, please call the SCHF office at 631-2997.<![if !mso]>
---

with Nancy Mitchell, veteran artist and art educator - Adult Drawing Workshop. The three session class will be Thursdays, September 16, 23, & 30 from 6 to 8 p.m.
The class will teach beginners drawing basics through exercises in contour drawing and shading; it concludes with a still life drawing.
The fee for the class is $30 for members and $35 for non-members. The fee includes all materials. Please call the SCHF office at 631-2997 for reservations. Space is limited, so call today!
---
Workshop for Writers
October 4
6:30 p.m. to 8:30 p.m.
Hiding a short story in your closet? Here's a chance to get advice from a professional. Ellis Nassour, author of Patsy Cline, screen writer, local son turned New Yorker invites you to send 2-3 pages of your writing to him.
Ellis Nassour will advise in notes on your copy and host a workshop October 4 where he'll select polishing points to work on with participants. Your privacy is assured, and Ellis understands the tender skins of writers, so be at ease.
Call 631-2997 for more information; the cost of the workshop is $25 and your work will need to be submitted no later than Sept. 13.
---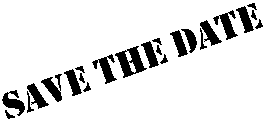 There are still a few openings in the free River Kids After-School Art & Music Program beginning the third week in September, on Monday, September 13 for River Kids Music and Thursday, September 16 for River Kids Art.
River Kids Music — Mondays, 4:00 to 5:30 p.m.
River Kids Art — Thursdays, 4:00 to 5:30 p.m.
Reservations are required. The program is free and filled on a first come, first serve basis. Open to children beginning 4th grade through 6th grade.
Hurry, call today! There are only a few spaces still available.
---

India, The Land of Diversity
Tuesday, September 21
6:00 p.m.
Academy Building
Dr. Nana Parchure, local resident and member of the India Association of Mississippi, will present a lecture and presentation on India. The presentation will cover the history, culture, religion, geography, and people of India, as well as Indians in the USA.
There is no charge for the program. Please use the Courtyard Entrance on Adams Street. The program will be held in the Academy Building.
--- The Southern Book Club meets on the third Wednesday of each month. There is no fee and it is open to the public. New members are welcome.
This month:
Travels with Charlie by John Steinbeck
Wednesday, September 22
7 p.m.
Call the SCHF office for meeting location.
---

The Southern Cultural Heritage Center will be on tour during the Vicksburg Fall Pilgrimage with tours offered on October 5, 7, 8, 9, 11, 12, 14, 16, 19, 21 and 22 as part of the Blue Tour.
We need Volunteers! If you are available on any of the dates listed above, please call the SCHF office. We need guides to help show our buildings and tell their stories. Our Docent guide books will provide you with all the information you need to greet and lead the Fall Pilgrimage tourists. Veterans are urged to re-enlist!
---

Archeology Lecture — October 7

Bill Banfield — October 10

Cobb House Opening — October 17

Classical Guitar Quartet — October 20

Mississippi Symphony Woodwind Ensemble — November 2

John Barry — November 9