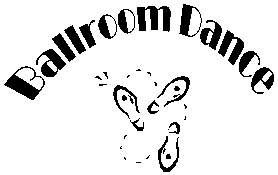 Sunday, April 4th from 5 - 7 p.m.
Sunday, April 18th from 5 - 7 p.m.
The SCHF is pleased to continue offer ballroom dance classes twice monthly. James Frechette, owner of the Applause Dance Factory in Ridgeland, MS, will teach classes in ballroom, latin, country/western, and swing dance. This month the focus will be swing dance.
Individuals and couples are welcome. The fee is $20 per person for each 2 hour session. Reservations are required. For more information or to make reservations, please call the SCHF office at 631-2997.
---
Presented by Joy Brabston
Tuesday, April 20
7:00 p.m.
Join us as we tour the gardens of Great Britain through a slide show presented by Joy Brabston on Tuesday, April 20 at 7:00 p.m. Joy Brabston was among a group guided through the gardens of Great Britain by Dr. Neil Odenwald, Horticultural Specialists. At each location, the group was honored to have the head gardener escort them through the gardens and tell their stories.
You will see through her eyes gardens stretching from England to Scotland to Wales. Some of the gardens that will be shown include: Blenheim, the birthplace of Winston Churchill; the Kew Royal Botanical Gardens; the famous White Gardens at Sissinghurst, Hever, restored by William Waldorf Astor in 1903; and Althorp, the childhood home of Diana, Princess of Wales. Brabston noted that little did the group know when Diana's father was giving them the tour of the grounds that the lake would be the burial place for his daughter.
Joy and Bryan Brabston are the owners of Linden Plantation Gardens. She is a Master Flower Show Judge, a former president of the Vicksburg Council of Garden Clubs, and a member of the Town and Country Garden Club in Vicksburg.
The presentation will be in the SCHF Academy Building with refreshments to follow. Please use the Adams Street entrance. For more information, please call the SCHF office.
---
presented by Tom Patin
Tuesday April 27 at 7:00 p.m.
Tom will speak on the social life of bees, honey making, pollination magic for home garden production, as well as beginning beekeeping. He will also offer recipes using honey. The lecture will take place in the SCHF academy building at 7:00 pm and is free and open to the public. For more information contact the SCHF office at 631-2997.
The Southern Book Club meets on the third Wednesday of each month. There is no fee and it is open to the public. New members are welcome.
This month:
The Keepers of the House
by Shirley Ann Grau
Wednesday, April 21, 2004
7 p.m.
Call the SCHF office for meeting location
---


A Special Thank you to Our
Volunteers
The SCHF would like to offer a special thank you to those volunteers that helped make March such a successful month.
The Green Hills Garden Club adopted the three flower beds in the interior courtyard. Many thanks to Jeanette Abraham, Mary Nell McMaster, Linda Styron, and Gail Tuminello for all their hard work. Stop by the Center and see what a difference they have made!
Our volunteers did a fantastic job leading tours during Spring Pilgrimage. Thanks to Myrtle Curro, Bob Farrish, Jan Freedman, Mary Nell McMaster, Pam Melsheimer, Marie Renaud, Lydia Strayer, and Margaret Jo Rose the SCHF was able to once again participate in pilgrimage and show off our wonderful buildings and rich history.
This year during the River Kids After School Program, the teachers have been focusing on Mississippi artists. We g740reatly appreciate local artists Cassie Dickson, Lee H. Abraham, Janet Akers, Martha Ferris, and Chad Poovey for taking time out of their schedules to speak to the children and share their talent.
Thank you to Maggie Griffing. Maggie, a junior at Warren Central, has been volunteering her time in the office.
SCHF is always in need of volunteers! If you are interested in volunteering your time or talent to work on a special project or event, please call the office today!
---