Thursday, July 1st
2:00 p.m.
SCHF Auditorium
Admission: FREE
Teens act, mime, dance, sing, and dramatize poems, folktales, and stories in this year's show, BE A READER. The performers are directed by David Crosby, a professor at Alcorn, assisted by Abby Cooper, an equity actor from New York City.
This is the eighteenth year of offering live theater while teaching youth the art of acting. Games and collaborative story making encourage the audience to participate in the show; interactive, free, and especially for children, adults are welcomed, too.
PB&J Theater is funded in part by the Mississippi Arts Commission, the Vicksburg Medical Foundation, the National Endowment for the Arts, and the City of Vicksburg. For more information, or group seating, please call the SCHF office.
---


Noticed a little extra traffic in the Cultural Center courtyard this month? In addition to traffic for SCHF events, the Community Pantry, Holy Cross Traditional Episcopal Church, and Cobb House construction, we have been hosting the Central Mississippi Prevention Services Youth Enrichment Camp in the gymnasium in coordination with the Vicksburg-Warren School District. We are sorry for the traffic congestion, but are pleased to have so much activity on the block! The camp, hosting 90 children each week and ending July 9th, teaches life skills including academic lessons, character building sessions, and fun cultural field trips every Friday.

Our Gardening Work Day was a huge success thanks to our many volunteers. Green Hills Garden Club, Town and Country Garden Club, Horizon Casino, Jake Kilburn, Nancy Mitchell, Minor Ferris and the SCHF staff cleaned flower beds, trimmed limbs and pulled weeds. Thanks so much!

Thanks also to the many volunteers who assisted with the Multicultural Arts Camp. Children learned about the art, dance, music, and cuisine of four of Vicksburg's cultures thanks to the instructors: Nancy Mitchell, Karla McHan, and Shirley Harris. Organizers, visiting artists, cultural consultants, and international cooks were Chris Patin, Brenda Theriot, Tilman Whitley, Mary Louise Nosser, Charlie Gholson, and Linda Parker. Last but not least, thanks to the student assistants: Rachel Ballard, Jade Owens, and Rodney Wince. It is clear that the children had so much fun while learning, creating, dancing, singing, and EATING! The Camp would not have been possible without your hard work and dedication - Thank you!

<![if !mso]>
---
MISSISSIPPI ART COLONY
TRAVELING EXHIBIT
Exhibit through Saturday, July 31
Monday - Friday from 9:00 a.m. - 5:00 p.m.
The Mississippi Art Colony is the oldest of its kind in the nation, drawing on artists in varied media from Mississippi and neighboring states. This Traveling Exhibit is comprised of selections chosen in the Mississippi Art Colony's annual juried competition. The exhibit will be housed in the SCHF Academy building. Please enter the complex from Adams Street.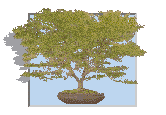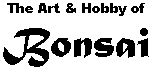 Tuesday, July 13th
7:00 p.m.
Join us at no charge for a unique bonsai lecture and demonstration presented by Barry Payne, PhD. Participants will be introduced to the philosophy and process of the living sculpture of trees. Pruning and wiring techniques will be demonstrated along with comments and photographs of ancient bonsai of Morocco, China, and Japan on display at the National Arboretum in Washington, D.C.
Located in the Academy Building, please use the Adams Street entrance.
---

Central Mexico:
Its Cultures, Crafts, and Art
Tuesday, July 20th
7:00 p.m.
$5 fee
Explore Central Mexico through slides of native market days, hill country people, and flowers. See examples of Indian market crafts, red and black pottery, and copper art work. Hear personal reflections on the philosophy and traditions of Central Mexico by Joy Brabston.
Lecture and exhibit, followed by light refreshments will be in the Academy Building. Please use the Adams Street entrance.
--- The Southern Book Club meets on the third Wednesday of each month. There is no fee and it is open to the public. New members are welcome.
This month:
The Heart is a Lonely Hunter
by Carson McCullers
Wednesday, July 21 at 7 p.m.
Call the SCHF office for meeting location
---
<![if !mso]>

May & Company, Hinds Community College,
and SCHF present:

Working in
Quickbooks®

Wednesday, July 28th
8:30 a.m. to 12:30 p.m.

This workshop is designed for the individual who has a basic knowledge of Quickbooks® and wants to take their skills to an intermediate level. If you currently use Quickbook® or if you are planning to migrate to Quickbooks®, this is the course for you.

Space is limited, so call today. Registration fee of $25. Please call 601-636-4762 to register.<![endif]>