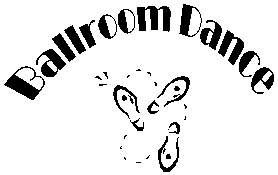 Sunday, February 8 from 5 - 7 p.m.
Sunday, February 22 from 5 - 7 p.m.
Beginning in February, the SCHF will offer ballroom dance classes twice monthly. James Frechette, owner of the Applause Dance Factory in Ridgeland, MS, will teach classes in ballroom, latin, country/western, and swing dance.
Individuals and couples are welcome. The fee is $20 per person for each 2 hour session. Reservations are required. For more information or to make reservations, please call the SCHF office at 631-2997.
---
This month:
Swan by Frances Mayes
Wednesday, February 18
7 p.m.
Call the SCHF office for meeting location
---
Volunteer Opportunities
The Southern Cultural Heritage Center is always in need of volunteers!
If you are interested in volunteering your time, please call the office today. Here are a few of our current needs:
Tour Guides for Spring Pilgrimage

Volunteers to provide light refreshments for receptions following events and lectures

Volunteer with sheetrock patching experience
If you have an interest not listed above, but would still like to volunteer your time, please call our office at (601) 631-2997.
We love to hear from you; if you have suggestions for workshops, classes, performances, or exhibits, please call the SCHF office today or email us at info@southernculture.org

Monday, February 16 from 9 a.m. - 1 p.m., the SCHF will offer a photography "sampler" workshop with Camilla Calnan. Calnan, a Vicksburg native and professional photographer with 10 years experience, currently operates a studio in Asheville, North Carolina.
The workshop will cover photography basics, aesthetic rules and tricks, and after print hand coloring techniques. Students are encouraged to bring prints to practice the hand coloring techniques. Students are also welcome to bring their own cameras (film or digital) to see how the photo principals apply to their particular equipment.
Reservations are required. There is a $20 fee for the class. Please call the SCHF office for more information or to register.
---
Camilla Calnan will also lead a two session "Basics of Photography" workshop Monday, February 16 from 6 - 8 p.m. and Wednesday, February 18 from 6 - 8 p.m.
The two session evening workshop will be a good starting point for beginners or a great refresher course. The first session will be discussion on technique and exposure followed by students shooting a roll of film around the property. The film will be collected and processed. The second session will be an open floor discussion and critique of the images where specific needs, problems, and questions can be addressed.
The $35 fee for the workshop includes film and processing. Please bring your camera (film or digital) or there will be a few cameras available to share. Please call the SCHF office for reservations.
---


10th Anniversary Celebration
The SCHF 10th Anniversary Celebration (and fundraiser) was a success! It was a beautiful and entertaining evening with great food, music, and dancing. We appreciate all of the help given to make the event possible, especially Betty Jackson, the event chairperson and her planning committee: Virginia Burrell, Veronica and Rodgers Coffing, Mitsy Clendenin, Linda Follmer, Samantha and Shannon Hosemann, Alice Portwood, Patty Stone, and Stacey Teller. Thank you to the many who donated time, food, and support to this event It would not have been a success without you!
Sisters of Mercy Mural
Despite the rainy weather, the Sisters of Mercy mural unveiling and reception was also a success. With almost 400 attending, the Sisters received a warm welcome and well deserved recognition for their many years of service to Vicksburg. We are fortunate to have leaders like Nellie Caldwell and her mural committee in Vicksburg. They have exceeded everyone's expectations and made the Vicksburg Riverfront a new favorite destination for tourists as well as the community. Thank you to the many volunteers who, despite the weather, made the reception exceptional!
Spring Pilgrimage
It is time to begin thinking about Spring Pilgrimage! SCHF welcomed many tourist from around the world during last fall's pilgrimage. We had several volunteer tour guides who were generous with their time and their stories about the SCHF buildings. If you are interested in leading tours for a day or two, please call the SCHF office. We have booklets with the history (no memorization required) available to guides. The personal stories and memories added by our guides is what makes the tours memorable and interesting. Please share your stories with others by calling today!