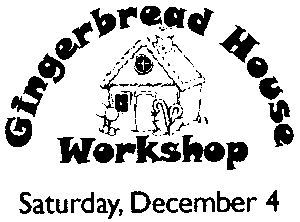 Heather Burns-Garcia returns to the SCHF to lead the popular "REAL" gingerbread house workshop. Participants will be able to make and decorate an authentic gingerbread house and take it home to enjoy throughout the holiday season.
The class is open to children age 5 and up. Older children, teenagers and adults are also welcome to participate. There are two sessions to choose from: a morning session from 10:00 - 11:30 and an afternoon session from 1:00- 2:30.
Reservations are required by November 30. The fee for the class is $15 and includes all materials.
---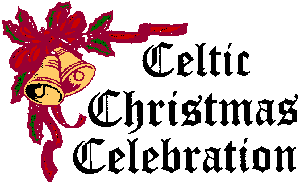 Tuesday, December 14
7:00 p.m.
SCHF Auditorium
SCHF is proud to welcome three groups of local musicians to perform both traditional Celtic music and Christmas carols in a Celtic Christmas Celebration. The Celtic selections will range from fast Irish and Scottish reels to slow airs. All musicians recently performed in the Jackson Celtic Festival.
Members of Raise the Roof performing are Keegan Baldridge on fiddle, Terry Baldridge on bodhran and mandolin, and Leila Baldridge on bouzouki and guitar.
Landrum and Lessem includes Hollis Landrum on harp and dulcimer and Allan Lessem on flute and English horn.
The final group consists of Joann Ryan on vocals and guitar, Nicholas Blake on fiddle, and Mary Clare on flute.
Each group will perform culminating with a collaboration of all musicians. Join us for what promises to be a unique performance to celebrate the holiday season.
A $5 donation is suggested to assist with future SCHF programming. For more information, please call the SCHF office at 631-2997.
---
A membership to the Southern Cultural Heritage Foundation is always a perfect gift!
In place of a trinket or gadget, make a donation or give a membership in that special someone's name. This valuable gift will help provide supplies to children in our free after-school art and music program, or help bring a performance or exhibit to the entire community. Call the office today to make arrangements!.
SCHF is the venue for a couple of holiday special events including:
Warren Central Choral Department presents
December 3 & 4
7:30 p.m.
SCHF Auditorium
$20 tickets include dinner and performance
Call SCHF (631.2997) or
Christopher Haygood (631.2867) for tickets
Hawkins United Methodist Church presents

Saturday, December 11 at 7:00 p.m.
Sunday, December 12 at 2:30 p.m.
A Christmas play for the entire family
Admission one canned good
Call Hawkins UMC (636-2242) for more details
--- The Southern Book Club meets on the third Wednesday of each month. There is no fee and it is open to the public. New members are welcome.
This month (in honor of the holidays):
The Best Christmas Pageant Ever
by Barbara Robinson
How Come Christmas
by Roark Bradford
The Polar Express
by Chris Van Allsburg
Wednesday, December 15
7:00 p.m.
Call the SCHF office for meeting location.
---

The River Kids After School Program is winding down its fall semester. Anita Houston, Lorraine Copeland, Stacy Copeland, Shirley Harris, Vicky Dowdy, and Susan Payne have worked tirelessly each week with these children to expose them to art and music. We are grateful for their ability to share their many gifts and talents with the students.
The Staff and Board of Directors of SCHF would like to wish you a joyful holiday season and a happy New Year! We send a special thank you to all the members and volunteers who helped make this year a success for the Cultural Center. Without you we could do nothing! Thank you very much!.