Sunday, August 8 from 5 - 7 p.m.
Sunday, August 22 from 5 - 7 p.m.
The SCHF offers ballroom dance classes twice monthly. James Frechette, owner of the Applause Dance Factory in Ridgeland, MS, will teach classes in ballroom, latin, country/western, and swing dance. August classes will focus on Salsa and the Mambo.
Individuals and couples are welcome. The fee is $20 per person for each 2 hour session. Reservations are required. For more information or to make reservations, please call the SCHF office at 631-2997.<![if !mso]>
---
SCHF proudly presents
Classical Indian Hindustani Vocalist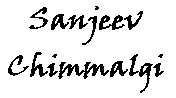 Thursday, August 26
7:00 p.m.
SCHF Auditorium
$5 Adult; No admission fee for children
The concert, a part of the 2004 U.S. Tour of Classical Indian Music, will feature the acclaimed vocalist from Mumbai, India, Sanjeev Chimmalgi, who will give a vocal recital of classical melodic forms called "Ragas", which are sung in the form of elaboration of small compositions called "Bundish" sung in various rhythms in various speeds. Noted percussion artist, Milind K. Pote, will be accompanying Chimmalgi on the Tabla, Tanpura and Harmonium.
Chimmalgi will describe and demonstrate the distinctive features of Indian classical music before and during the recital, making the performance accessible and enjoyable to the audience.
In classical Indian music, the choice of compositions rendered in a concert is generally made by the artist based on factors such as weather, time of day or night, and audience response. The audience, in this sense, is really a participant in the recital! Indian classical music is deeply related to nature, to the rhythms of the seasons, emotions, and stages of natural life. Don't miss this entertaining and educational opportunity for a one of a kind performance.
For more information, call the Southern Cultural Heritage Foundation office at 601-631-2997.
---

The River Kids Program is designed to encourage children to discover and develop their creative talents. This free program is open to children beginning 4th grade through 6th grade.
River Kids Music
Mondays from 4:00 to 5:50 p.m.
River Kids Art
Thursdays from 4:00 to 5:30 p.m.
River Kids Music will begin Monday, September 13 and will teach children to read music, learn notes and rhythms, play a recorder, and sing.
River Kids Art will begin Thursday, September 16 and will expose creativity through drawing, painting, crafts, collage, ceramics, sculpture and many more exciting techniques.
Reservations are required. The program is free and filled on a first come, first serve basis.

Tuesday, August 17
7:00 p.m.
No admission fee
SCHF Academy Building, please use the Adams Street entrance
Join us at no charge for a poetry reading by poet and local resident, Harrison Havard, Jr. A native of Vicksburg, retired postal worker and teacher, Havard will be reading from his latest collection of poetry, Black Whispers and Prayers.
The work is described by Havard as a mirror of his own transition from an angry young man to that of someone who has come to know God and the power of love. The work spans more than 30 years of his life including protest poems exposing brutal injustices during the Civil Rights Movement and later poems which reflect on endurance and transformation.
Havard will tell the background of the poems and read select works. Books will be available for purchase and signing following the reading.
Located in the Academy Building, please use the Adams Street entrance.
--- The Southern Book Club meets on the third Wednesday of each month. There is no fee and it is open to the public. New members are welcome.
This month:
Black Whispers and Prayers
by Harrison Havard
Wednesday, August 18 at 7 p.m.
Call the SCHF office for meeting location
---


With summer drawing to an end, we would like to take a moment and thank the many members, instructors, and volunteers who have made this a very successful season for SCHF. We cannot exist without your support, time, and commitment!
The contractors are days away from completion of the Cobb House restoration. Once the workers leave, Planter's Hall antiques must be cleaned and moved to prepare for the ribbon cutting ceremony scheduled for this fall. If you have antique furnishings or accessories which may have been purchased when the Convent materials were auctioned or other pieces which can be identified as ca. 1800-1880 and would like to donate or loan them for the Cobb House opening, please call the SCHF office.
We had an unexpected expense arise for the Cobb House exterior before the interior grant work could be completed. New gutters and downspouts were installed to replace the damaged and leaking gutters. Thanks to a generous donation of a member, instead of $4,000 needed for the work we now only need $1,500! Gifts are never too small to help, and donations are tax deductible. If you would like to contribute to this unexpected expense, please contact SCHF.
In July, SCHF was awarded a $14,759 Mississippi Arts Commission operating grant for 2004-05. The state agency praised SCHF programming and was pleased and impressed with SCHF membership and community support. Your name on our rolls, membership contributions, and participation are proof of community interest and support and are critical when seeking grants. Thank you!